Film
In 1995 I became involved in the film and TV industry, production designing and art directing for TV shows, TV commercials, music videos and drama. I worked for film houses in New Zealand, England, Finland, Sweden and the USA.
Film and production houses include; Film Construction, Silverscreen, Motion Pictures, Amino Films, Gibson Group, Cloud 9 and Fat Films in New Zealand; In Europe I worked with; Also Starring Productions, Elo Hopea Films, Contrast Films, Filmi Talli Productions and Buenos Dias Productions.
Since I started my professional career, I have designed over 20 productions for the film industry. This has enabled me to work, and have my work seen worldwide.
Production Design Experience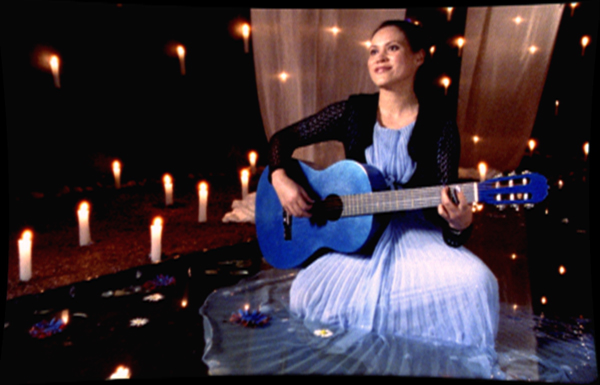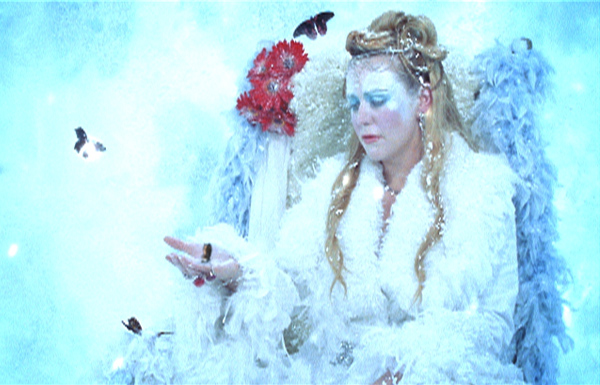 TV Commercials, New Zealand
Film Construction – BBDO – MCDONALD HOUSE CHARITY Shopping list – dir. Noah Marshall
Motion Pictures – Clemenger BBDO - GOODYEAR TYRES Tires Sale – dir. Steven Whelan-Turnbull
Fat Limited – Hoog Ltd. – PULSATE Groove Hooverers – dir. Reuben Sutherland (Cinematic Release)
Silver Screen Productions – Saatchi & Saatchi – TELECOM Bad Hair – dir. Pete Burger
Silver Screen Productions – Goldsack Harris – NATIONAL BANK Student – dir. Pete Burger
TV & Video, New Zealand
Gibson Group – No.8 Wired – New Series Production Designer – TV3 – dir. Allan Smith
Tawera Productions – Maui te... – Maori Schools Educational Video – dir. Toby Mills
Promo & Music Videos, New Zealand
Amino Films – TADPOLE Always be mine – dir. Rich Hobbs
Amino Films – DEBORAH WAI KAPOHI I Unwrap You – dir. Rich Hobbs
Amino Films – CLOUDBOY Red Rubicon – dir. Rich Hobbs
Film Construction – ANIKA MOA Youthful – dir. Noah Marshall
Motion Pictures – NURTURE Beautiful – dir. Steven Whelan-Turnbull
Motion Pictures – HEAD LIKE A HOLE Good Advice – dir. Steven Whelan-Turnbull
TV Commercials, Europe
Also Starring Prod. – Also Starring Prod. – ALSO STARRING PROD. New Logo – dir. Juuso Syyria
Also Starring Prod. – Time – POSIVA Radiation Man – dir. Vellu Valla
Also Starring Prod. – Taivas – ATRIA FOODS Gotler Sausage – dir. Vellu Valla
Contrast Films – Sec & Grey – MARKETING INSTITUTE New Director – dir. Matti Lotjonen
Buenos Dias Prod. – Grey – BARON DOG FOOD Feed Me
Elo Hopea Films – Taivas – LEONIA BANK Poisoned Apple – dir. Olli Ronka
Elo Hopea Films – Taivas – LEONIA BANK The Kiss – dir. Olli Ronka
Filmi Talli Prod. – Sec &amp Grey – SONERA TELECOMUNICATIONS Camping Site – dir. Mikko
Filmi Talli Prod. – Sec &amp Grey – SONERA TELECOMUNICATIONS Wedding Party – dir. Mikko
Filmi Talli Prod. – Taivas – RADIOLINJA Bike Race – dir. Mikko
TV & Video, Europe
TV4 Finland – ONLY ONE WISH (Weekly Studio Sport Series) – dir. Tommy Teronen
United States of America – COMMERCIALS
Villains NY – Sec & Grey – SPRINT TELECOMUNICATIONS Handshake – dir. Leonardo Ricardo
Promo & Music Videos, Europe
Also Starring Prod. – ETERNAL ERECTION Genetics – dir. Mikko Lehtinen
VIP Vision – Warner Bros & Readers Digest – MAIJA SALO Sing along – dir. Jukka Koivisto
Art Direction Experience
THE TRIBE Season 2 – Episodes 30-34 – Cloud 9